Scream Queens 1×11 "Black Friday" Promo
Scream Queens 1×11 "Black Friday" – After the horror-filled events of Thanksgiving, the Chanels decide to celebrate their favorite holiday — Black Friday, but the Red Devil has plans to stop their shopping spree. When the Kappas conclude that Dean Munsch is the killer, they set a plan in motion to stop her once and for all. Meanwhile, Denise lands yet another job, Chad offers Pete a chance to join the Dickie Dollar Scholars and someone confesses to being the murderer in the all-new "Black Friday" episode of SCREAM QUEENS airing Tuesday, December 1st on FOX.


Scream Queens 1×10 "Thanksgiving" Promo
Scream Queens 1×10 "Thanksgiving" – Chad takes Chanel to his family home for Thanksgiving, where she meets his brothers, Brad (guest star Chad Michael Murray) and Thad (guest star Patrick Schwarzenegger), as well as his parents (guest stars Alan Thicke and Julia Duffy). However, an uninvited guest throws the holiday into chaos. Meanwhile, Dean Munsch gathers the survivors at Kappa House, but dinner quickly explodes into accusations of who among them is really the killer. Then, the Red Devil carves up a deadly main course as another victim falls in the all-new Thanksgiving episode of SCREAM QUEENS airing Tuesday, Nov. 24th on FOX.


Scream Queens 1×09 "Ghost Stories" Promo
Scream Queens 1×09 "Ghost Stories" – Denise does little to calm the Kappas' fears when she spins a terrifying ghost story. Meanwhile, Hester's shocking announcement pushes Chanel to the edge, and a familiar face returns to campus as the Red Devil claims another victim in the all-new 'Ghost Stories' episode of SCREAM QUEENS airing Tuesday, November 17th on FOX.


Scream Queens 1×08 "Mommie Dearest" Promo
Scream Queens 1×08 "Mommie Dearest" – Grace enlists Chanel's help to learn more about KKT's past, and ends up realizing she might not be so different from her nemesis after all. Dean Munsch goes "psycho" when she becomes the latest target of the Red Devils. Meanwhile, Denise becomes the new house mother of Kappa House and a shocking figure from the past returns in the all-new "Mommie Dearest" episode of SCREAM QUEENS airing Tuesday, November 10th on FOX.


Scream Queens 1×07 – Promo
Scream Queens 1×07 "Beware of Young Girls" – Dean Munsch is left in a desperate situation when a shocking event leads her to come face-to-face with her ex-husband's mistress. Meanwhile, in an attempt to determine who the Red Devil killer is, the Kappas use a Ouija board to communicate with Chanel #2 from beyond the grave and learn of a wicked plot against one of their own in the all-new 'Beware of Young Girls'


Scream Queens 1×06 – Promo
Scream Queens 1×06 "Seven Minutes in Hell!" – In an attempt to protect herself from the killer, Chanel makes a surprising decision, which leaves Zayday in a position of power. To stay close to each other, the girls of Kappa Kappa Tau host a slumber party, but when a shocking discovery is made, not everyone will survive the night in the all-new "Seven Minutes in Hell" episode of SCREAM QUEENS airing Tuesday, October 20th on FOX.


The Hollywood Reporter Photoshoot | Screencaptures
Gallery Link
(x135) – Screen Captures > Photoshoot Making Of > 2015 | The Hollywood Reporter
Photoshoots for Women's Wear Daily
Who What Wear Photoshoots
I've added new photoshoots of Skyler for Who What Wear to the gallery. Enjoy!


Gallery Link
(x4) – Studio Photoshoots > Photoshoots from 2015 > Session #3 – Who What Wear
Meet the Rising It Girls Poised to Have a Major Moment This Fall
Who What Wear: Meet the Rising It Girls Poised to Have a Major Moment This Fall

Skyler Samuels (Scream Queens)
Dressing up was always a part of Skyler Samuels's career plan, so when a stint as an ice princess didn't pan out, she chose the next best thing: acting. "At 5 years old, I had a pretty solid sense of my life plan," she tells us. "And now, some 16 years later, I still have the bug, so I guess I was a pretty decisive child." Since then, Samuels has been forging a career on screen with performances on The Nine Lives of Chloe King, American Horror Story: Freak Show, and The DUFF. But it is her latest role, that of Kappa Kappa Tau pledge Grace on the whodunit horror-comedy Scream Queens, that has everyone talking. "I'm paying a brief homage to my own experiences in some regards, navigating big personalities and how to deal with girls." Art is quite literally imitating life for the 21-year-old, who is currently a college junior and sorority member at Stanford University. But for this rising star, juggling acting and academics has proven to have its perks. "I'm very passionate about both, and I think being an actor has made me a better student and being a student has made me a better actor."

Who What Wear: This isn't your first time working on a Ryan Murphy production. What do you love about working with him?
Skyler Samuels: I wanted to work with Ryan for a really long time. Obviously, he makes really incredible shows that stand out in their category, and getting to do American Horror Story last year was a glimpse into his world. I've worked for maybe 12 or 13 years now, and I've never been on a set like a Ryan Murphy set. There's this sort of X factor to what he does, and I think people are really excited to work on a Ryan show, because the stories he makes are so interesting, the characters feel so real, he's very detail-oriented, and everything is very well cared for. Everyone really wants to be there, and it's just a fun group of people, from our incredible special effects group to hair and makeup and our incredible wardrobe stylists. We really create the world together, and there's just something special about being on his sets. It's hard to imagine yourself being anywhere else after you've gotten to experience that.

WWW: The cast almost feels like one big sorority. Do you spend time together off set?
SS: Yes, absolutely. We definitely spend the bulk of our week at work together, but we do really like each other and get along really well, and it's fun to explore New Orleans together. None of us are from [New Orleans], but some of us have filmed here for other things, so we like to share our spots. I think it's been a really fun experience to get to know the girls on screen and off. Like Lea Michele, for instance, plays this totally kooky character on the show, but she's the most normal, laid-back person you've ever met. It's fun to step away from what's happening on set and be a little more laid-back with one another.

WWW: How did you perfect your scream?
SS: I have to say I don't think I'm going to master my scream this season. If I'm lucky enough to move forward, I've got to come up with some strategies. It's intimidating, because a lot of the girls on the show have musical backgrounds. Lea Michele, Keke Palmer, Ariana Grande, Abigail Breslin, they're all singers, so they scream the way they sing, which is from their diaphragm, and it's very sustained. After two takes my voice has dropped like four octaves because I have no idea how to do that. I've never had musical training before. I definitely have learned from them, though, so it gets better episode by episode, but it was definitely more challenging than I thought. I didn't think we would actually stand around and scream so much, but it is called Scream Queens, and we do in fact do scream takes where we just stand and scream for 20 minutes at a time.

WWW: Who are some of the women in the industry who inspire you?
SS: I'm a huge Jennifer Aniston, Reese Witherspoon, and Jennifer Garner fan, those classic, badass ladies who are quirky and confident even in their mishaps; they're just sort of standout ladies. But I have the biggest girl crush in the world on Keira Knightley. She hasn't aged, and has the most amazing bone structure and makes rocking short hair look so easy. She just seems like the coolest lady. I've seen Love Actually a hundred times.

WWW: What are you studying in school?
SS: So I go to Stanford, which is sort of a techy school, and I'm studying marketing and intellectual properties, so definitely a big communications background. But we study a lot about the digital world and evolving media in the digital world and digital psychology. It's really fun, very geeky, and I love it. It's been interesting too, spending my time when I'm not working being in school. You know, I'm constantly breaking people down, right, so like my major is very much focused on understanding audiences and I would say the same is true in my job, so I guess I just have a love of understanding people and the way we think and what we want, and they sort of feed into each other, my job, and my major in more ways than I initially expected, I think.

WWW: How do you balance school and acting?
SS: People ask me that a lot. They're like, "So what's the strategy? Is there a plan in place?" And the truth is there's not, because sometimes it's hard to predict, you know, working on a TV show is like being in the circus, it's hard to know where you're going to go or what's going to happen. It's really day-to-day, and I think I've just always found a way to make it work. I do my homework when it's assigned, and I definitely drink a lot of coffee and put in some hours at the library when I can. And I just hope that day-to-day getting by with the work I can somehow figure out a way to make it work, and I always do, I always find the time. I'm very passionate about both, and I think being an actor has made me a better student and being a student has made me a better actor. I think I need the balance of both in my life; it makes it interesting for me.

WWW: How would you describe your personal style?
SS: My personal style is definitely dynamic. Day-to-day Skyler is usually going to work really early or going to class, so I'm all about making jeans and a T-shirt look chic. But I also love bold statement pieces. I've really gotten into shoes lately, which is dangerous for my bank account, but who cares? You know, I'm a girl and I love shoes. I love matching a white tank top and jeans with a really bold, bright pair of pumps or strappy sandals, just like a fun statement piece. I would say my other obsession right now is ear jackets. Actually Lea Michele gave me a pair from Stella & Dot, which I'm just obsessed with. They are little bar earrings, and in the back they have this spikey ear jacket—I'm obsessed. I've been wearing them everywhere. But when it comes to events or red carpet stuff, I love to switch up. I hope there is always sort of a surprise element in what I'm wearing.

WWW: What's your go-to fashion piece for fall?
SS: Well I would say two items. First is a scarf. You have to have a great scarf that goes with everything, because you can layer it and easily take it off when it starts to get warm—I love that. And I travel a lot, and it's really cozy to sleep on an airplane with a good scarf. And I'm all about the boots. I miss my boots in the summer, especially here in New Orleans, where it's 400 degrees every day. But tall riding boots and motorcycle boots when I'm in New York and L.A.
Source: Who What Wear
Welcome

Welcome to Skyler Samuels Fan at skylersamuelsfan.com, your ultimate online source for everything Skyler Samuels. She is an American actress. She is known for her recurring role as Gertrude "Gigi" Hollingsworth in Wizards of Waverly Place on Disney Channel and for appearing in the feature films The Stepfather, Furry Vengeance and The Duff. Here you will be able to find the great quantity of information, photos, videos, news and a lot more about the actress. Here is a fact of fans for the fans. Here is NOT an official page neither do not we have contact with Skyler. If you have any questions and/or comments please be sure to visit our contact page and contact us regarding anything. Thanks for visiting.
Site Advertisement
Latest Photos
Skyler's Instagram
Current Projects
The DUFF
Genre: Comedy
Year: 2015
Role: Jess
Status: Completed on DVD/Blu-Ray
Release Dates: Here
More Info | Photos | Official | Imdb

Scream Queens
Genre: Comedy, Horror
Years: 2015 - 2016
Role: Grace Gardner
Season: 1
Air Date: Sept. 22 on FOX | More
More Info | Photos | Official | Imdb

Sharon 1.2.3.
Genre: Comedy
Year: 2015
Role: Sharon #3
Status: Completed
Release Dates: Here
More Info | Photos | Official | Imdb
Current Gif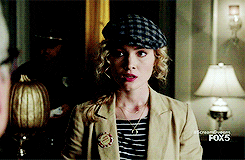 Scream Queens Family
Elite & Top Affiliates
[www] - Your Site?
[www] - Your Site?
[www] - Your Site?
[www] - Your Site?
Link Us
Soon
More
Donate Photos
» If you like to donate some new or old photos of Skyler Samuels like photoshoots, Stills, Scans, Events, etc. Also you took fan photos with Skyler, and fan arts like blends, wallpapers, icons 100x100, animations, etc for fan extras section for fans. Your donation will be welcomed and you will be credited by your name or nickname or your site. Please put 'Donation' as the subject in the message. Thanks! please send an email to hollywoodfangirl89@gmail.com
Site Information
Maintained by: Milena
Contact: Here
Design by: Milena
Opened since: August 17, 2015
Hosted by: Flaunt Network
Listed at: Not Yet
Network: Twitter | Tumblr | Facebook
Visitors: hits
Online:  fans online

Disclaimer
Skyler Samuels Fan at skylersamuelsfan.com is an unofficial fansite. We have no contact with Skyler, her friends, her family, representatives, etc. This site is made by fans for the fans. All images in the gallery belong to their respectful owners and no copyright infringement is intended. All content and graphics are copyrighted to SAK unless otherwise noted.
Flaunt Network | Privacy Policy | DMCA
© Skyler Samuels Fan
2015 - 2016
Site Advertisement